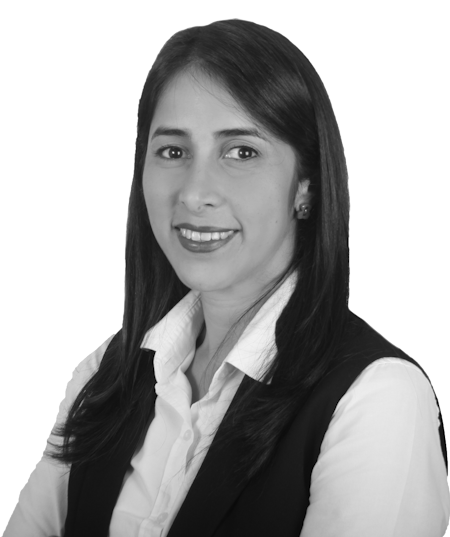 Psychology honor grad from the Instituto Tecnológico de Santo Domingo (Intec) with a concentration on organizational psychology, and MBA from the Pontificia Universidad Católica Madre y Maestra (PUCMM). Julia is also certified in competency-based human resources planning and management by the Spanish company Grupo Actual, in addition to holding multiple other important certifications in human resources management and recruitment.
Julia has more than 10 years of management experience in Human Resources at the Compañía Dominicana de Teléfono, today Claro Dominicana, where she led important projects in the areas of human resources management, competency-based management, and talent management.
Starting in 2016, she took on the role of Administrative Manager at SILVER, contributing her experience in management and human resources to the achievement of the goals of our firm.
Her professional strengths include the proven ability to lead high-performing teams.